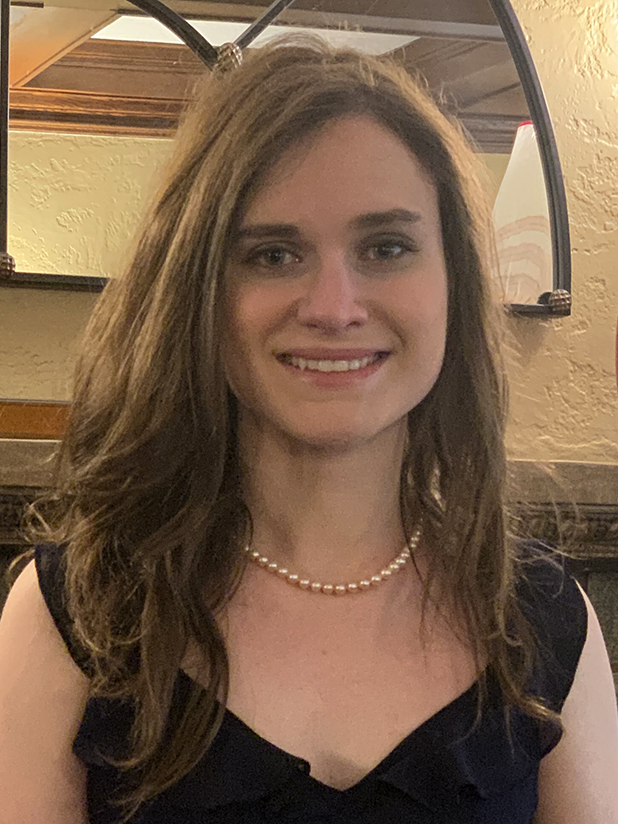 Growing up with a disability, PhD student Jessica Chaikof knew the importance of being an advocate for accommodations in and outside of the classroom. During her undergraduate studies at Wheaton College, Chaikof struggled to get the accommodations she needed due to high turnover in the school's disability office, despite the best efforts of both herself and her academic advisory team. 
As a sociology major, Chaikof chose to focus her senior capstone project on accessibility in the classroom from the perspective of faculty. She researched the challenges that faculty face when providing accommodations and making their classrooms more accessible. That project won best poster at the Eastern Sociological Society Annual Meeting. Her research on this topic inspired a further love of sociology.
After completing her undergraduate studies, Chaikof spent a year working with the Usher Syndrome Coalition, an organization dedicated to offering support to those with Usher syndrome and spreading awareness about the condition. Chaikof was diagnosed with Usher syndrome as a child and is a passionate advocate for those with this diagnosis, which affects hearing, vision, and balance.
Chaikof decided to pursue an MA in Sociology Research and Practice from American University. During one of her classes, she was required to come up with a project proposal. Using the research from her undergrad project, she discovered that higher education faculty often struggle with accommodating students who have chronic illnesses, which led Chaikof to study the impact of endometriosis in post-secondary students.  
When a professor at American University offered her research funding and the opportunity to work together, the idea took off. Upon her acceptance into Heller's PhD program, Chaikof knew she wanted to continue to study the challenges that higher education students with chronic illnesses face on a day-to-day basis, and how faculty can better support them. 
Chaikof continues a Heller legacy started by her older brother, Adam Chaikof, who received his master's in Public Policy in 2018. She was drawn to Heller for a number of reasons. "Heller was close to home, as I lived in Newton, the next town over. I also heard about the Lurie Institute for Disability Policy and Heller's Social Policy PhD program, which aligned with the work I had been doing," she says.
Chaikof would like to complete her degree in five years, so that her service dog, Jigg, will still be around to help her celebrate her success. Jigg has been with Chaikof since her undergraduate studies, and even got his own BA from Wheaton. "Jigg has been such a big part of my education from undergrad through my Master's and I want him to be there when I get my PhD," she says.
After graduation, Chaikof would like to remain in academia. During her time as a teaching assistant at American University, she developed a passion for interacting with students, helping with research, and advising in the classroom. Alternately, she'd also love to work on Capitol Hill to help pass legislation that supports students with disabilities.