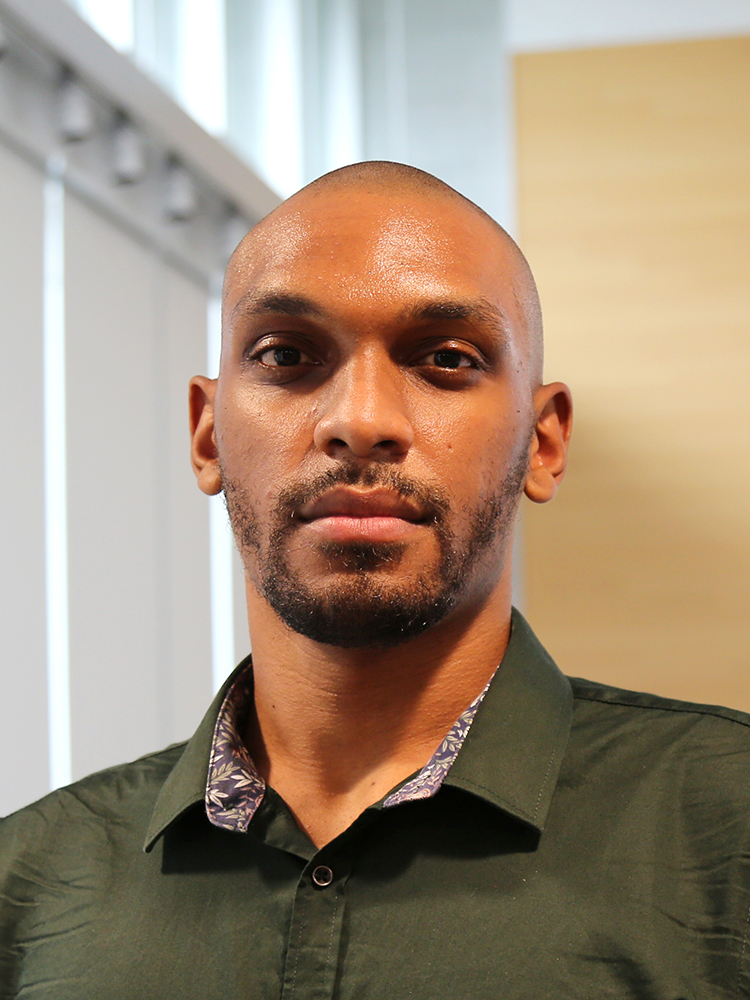 Growing up in São Paulo, Brazil, Kaique Fermiano Manuel, MS GHPM'22, always dreamed about working with people to help improve their lives.
But shortly before he applied for undergrad, his parents were in a serious car accident that shaped the trajectory of his future.
"My brother and I decided that we would be the ones taking care of our parents," he says. "For a year, we rented a hospital bed for the home, and I spent the last year of school taking care of my parents and bringing them back and forth from home to appointments."
Manuel says he appreciated being able to support his parents through their physical therapy, and that experience led him to pursue PT studies at the University of São Paulo.
As part of his curriculum, he completed an internship at the AHIMSA Educational Association for Multiple Disability, a school that supports children with multiple disabilities and deafblindness in Brazil. The PT program was new at the time, and Manuel says he and his cohort had a lot of opportunities to design new, intersectional services to support the patients and reduce stigmas around disability.
"A diagnosis is just an idea," he says. "When you look at someone, you are seeing the opportunities this person has to develop and grow."
Through his work with AHIMSA, Manuel became familiar with the Perkins School for the Blind in Watertown, Mass. He came to the U.S. in 2019 to further his studies at Perkins, where he helped design physical supports for children and develop early intervention programs that could also be replicated at other schools like AHIMSA.
"In this early intervention program, the goal is to be a model program that can be used for the whole department for intervention services as early as kindergarten," he says. "Kids [in Brazil] are covered by universal healthcare, but unfortunately there is often a delay in the delivery of services."
Manuel is also a communication ambassador of Deafblind International (DbI), a nonprofit organization that supports the global deafblind community. Through this position, he spreads awareness about the deafblind community in Brazil, including translating international conference materials to Portuguese for families and professionals, as well as coordinating international events about the different deafblind community needs.
Manuel returned to Brazil at the start of the pandemic, but he was interested in continuing his studies in the U.S. He learned about Brandeis University through his time at Perkins, and is now enrolled in the master's in Global Health Policy and Management program with a STEM concentration.
"The skills that we learn here — it's about real life and how you are really going to make change," he says. "When I was looking at programs about global health, some were really theoretical, and I was looking for something that you can go out and apply."
In the first few weeks of class, Manuel already gained a better understanding of how to achieve greater social impact in his community. He says the organizations he works with don't always have the resources or knowledge to navigate the processes needed for change, so it is important to focus on the practical application of research and data.
"As students, we already know a lot about what needs to happen, but we're not always sure how to pull it all together," he says.
After Heller, Manuel is interested in continuing to work at the intersection of health and education to improve collaboration and access to resources. In Brazil, for example, he says health professionals are brought into schools, but they don't connect with the educational professionals regarding students' learning goals.
Manuel's interests include data analytics, strategies design, monitoring and evaluation to achieve goals of improving education and health. Combined with his management and leadership background, he aims to use these skills to make a difference at the national and international level.
"You impact health with education, and you impact education with health — especially when we're talking about special education," he says.