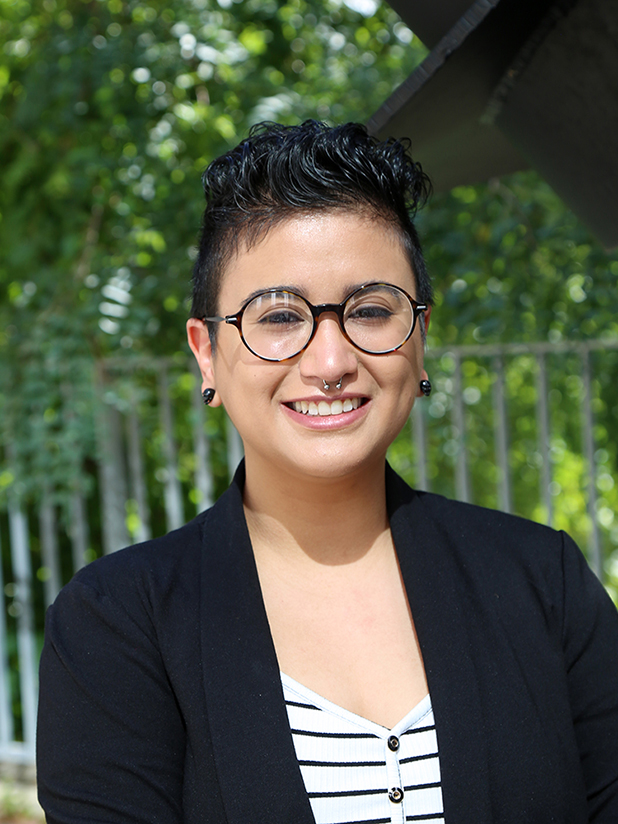 In her professional and educational career, Adriana Neira, MBA/MA SID'24, has tried a bit of everything. Graduating with a triple major (BA in Chinese, BA in Political Science, and BS in Psychology) from the University of Rhode Island allowed her to explore her interests, and during her time in undergrad, she held a diverse collection of jobs in multiple industries.  
Shortly after her undergrad graduation, the COVID-19 pandemic hit. She found work in a COVID testing clinic as an Operations Assistant, where serendipity struck. A coworker helped her find a temporary job as a bilingual Spanish and English case manager with the Office of Refugee Resettlement (ORR) in California. After applying, she got an immediate offer to start three days later. She packed up and moved across the country to California.
In this position, she worked in an Emergency Influx Shelter (EIS)  helping minors who crossed the border into the U.S. unaccompanied by an adult. "It ended up being the hardest, but most rewarding job I've had. We worked six days a week, 12-to-16 hours a day, but I got to learn a lot. It was really humbling to see the sad and horrific things some of these children went through when making their way to the U.S.," she says.
After that position ended, Neira started another position in Michigan with a different shelter for ORR. In this role, she worked closely with Afghan refugees. Though she struggled with the language barrier, Neira learned a lot in this role. 
"Working for the ORR changed my priorities. It gave me more direction in what I wanted to do. I always wanted to help people, I just never knew how to help." 
Neira always had an interest in policy, and political science was her favorite undergrad major. She also knew that she always wanted to get a master's, and eventually a PhD. Her friend, who was in her second year at Heller, encouraged Neira to apply to the school. "I knew I wanted to work in policy, because policy affects every aspect of every person's life. And once I started looking at Heller, I realized the school's values aligned with mine," she says.
Neira is interested in exploring topics like income disparity, access to healthcare, access to education, and human rights in general. With the skills she is gaining through the MBA and MA SID programs, she hopes to be involved in working with these issues after graduation, and wants to have an impact on international policy. Neira is still exploring the options available to her at Heller and beyond, but she is happy to dive head-first into projects that make a positive difference in the world.