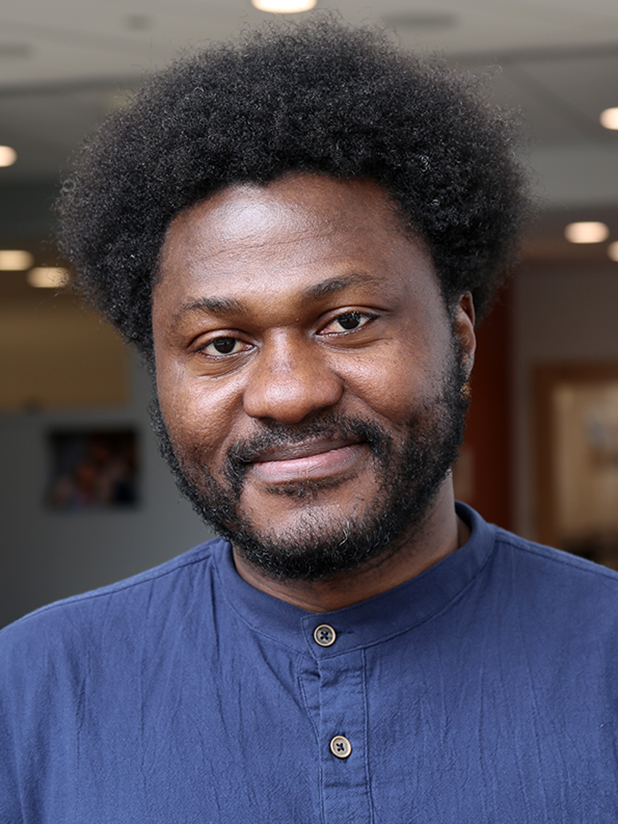 Leopoldino Jeronimo, MA COEX/SID'22, is helping people from all around the world tell stories about their communities. His podcast, "
Thinking Through with LJ
," available in all major podcast outlets, aims to bring together subject matter experts to discuss their research focus or work experience.
Jeronimo was born and raised in the town of Malema, Mozambique. His parents (Cantiflas and Fatima Jeronimo), who had escaped the Mozambican Civil War, had instilled in him the curiosity to learn from others about what was happening in the world around them.
With a background in tourism management, Jeronimo developed an interest in work that allowed him to go out into communities and conduct research. While at university, he started volunteering as a community radio broadcaster, where he found himself doing advocacy work and designing public debate programs for people to discuss issues and help them overcome barriers, such as corruption, unemployment and domestic violence.
Over time, his role developed into more storytelling. Jeronimo would go out in the field to interview people, collect evidence and bring discussion points to national and international organizations working to influence policy changes through members of parliament or other decision makers.
"All of that experience in the beginning just shaped me with skills to continue engaging in other forums as I professionally went up the ladder to the national level in Mozambique," he says.
Jeronimo continued to collaborate with media organizations and other advocacy groups to focus on storytelling and the impact of programs and policies on the community. But the work had its challenges.
"Even though I was in advocacy, I was still a citizen experiencing the situations," he says. "I struggled with all I had left behind [in my hometown], the cost of living became very high, and there was political instability."
That's when he began applying to graduate school. The Master of Arts in Conflict Resolution and Coexistence and Master of Arts in Sustainable International Development at the Heller School appealed to his interests in conflict resolution and understanding how to influence and change policies.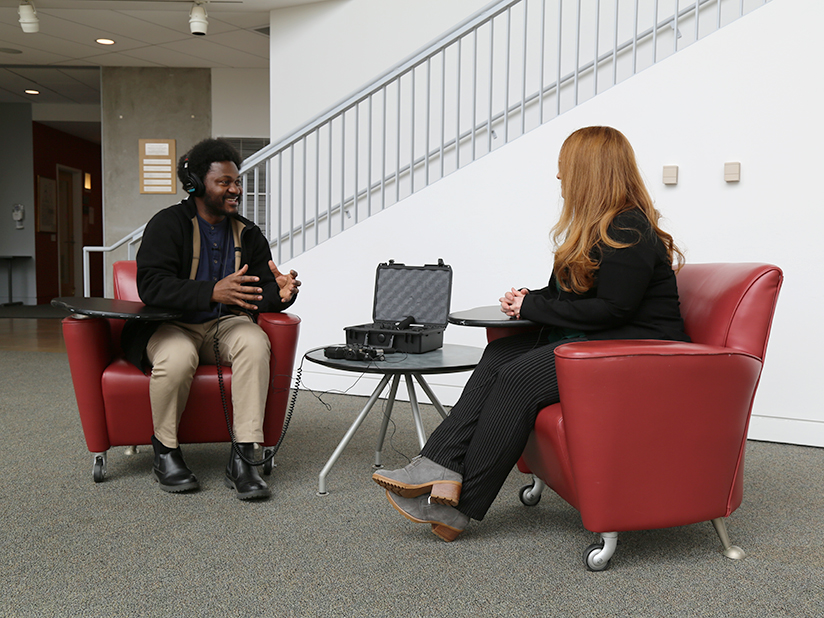 Jeronimo started the "Thinking Through with LJ" podcast during his time at Heller to help relate what he was learning in class to current events that he and his classmates were experiencing both in the U.S. and in their home countries. His first episode, which focused on the recent military conflict in Sudan, featured fellow student Yasser Adam, a Masters in Conflict Resolution and Coexistence, who is from Sudan.
"My objective with that first podcast, and with all the following ones, has been to enrich what we learn because we lack expertise from the people who are from those places," says Jeronimo. "I am Mozambican. I am not an expert in Sudan; I can read [about the conflict] and provide my opinion, but I will still be this Mozambican who just read about it. I will never be the same expert as someone from Sudan who has escaped these conflicts."
Other podcast episodes have explored not only securitization in global health, but also power dynamics in conflicts and other issues in places including Ukraine, Burkina-Faso and Haiti.
In addition to the podcast, Jeronimo has built partnerships with Brandeis Africa Forum, which started the "Africa Speaks" series in 2021 to bring together students to discuss conflicts and share their experiences.
After graduation, Jeronimo aspires to become a think tank facilitator and continue to bring together subject matter experts on conflict resolution. He says his experience at Heller connecting with people from around the world has helped him establish an international network.
Jeronimo also aims to continue the podcast, integrating research aspects into each episode.
"Each episode will be linked to a research paper, and the research paper will feature think tank team members who provide evidence," he says. "The key aspect is the change in narrative of the concepts of how we do conflict resolution and where there are spaces for improvement."