Staff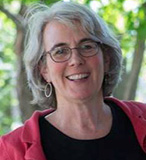 Michelle Techler
Project Director
Michelle Techler is the Assistant Director for the Lurie Institute for Disability Policy. She received a BA from Bates College and has studied at the Carroll School of Management at Boston College. Currently, Michelle is attending the Graduate School of Library and Information Science at Simmons College, where her areas of interest include digital inclusion and equity; intellectual freedom; and the role of public libraries as catalysts for social justice. Prior to joining the Lurie Institute in 2011, Michelle worked in the field of non-profit arts management for several years, most notably at the Boston Symphony Orchestra. She remains actively involved with local arts organizations.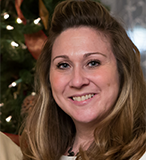 Kerry Patenaude
Project Coordinator
Kerry Patenaude is a doctoral student in the individually-designed interdisciplinary Educational Studies program at Lesley University.  Her areas of interest include Disabilities Studies, Public Policy, and Transitions. Kerry has worked with students with disabilities of all ages in a variety of contexts for over 25 years, including as a mother. Most recently she served as the Assistant Director of Disability Services & Support at Brandeis University for six years and prior to that she was the Assistant Director of Student Support Services at Boston University School of Medicine.  Kerry is very excited to make the transition from direct services to the research and policy side of disability work.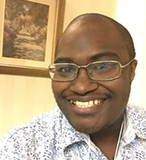 Finn Gardiner
Communications Coordinator
Finn Gardiner is a Master of Public Policy candidate at the Heller School for Social Policy and Management. He is an experienced disability advocate specializing in intersectional disability justice and accessible technology. His work has involved extensive experience with communications for nonprofits and government agencies.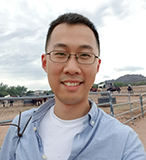 Henan Li
Postdoctoral Fellow
Henan Li, PhD, is a postdoctoral research fellow at the Lurie Institute for Disability Policy. He joined the Lurie Institute in 2015 after receiving his degree in Disability Studies from the University of Illinois at Chicago. His research examines the intersection of health, health care and intellectual and developmental disabilities using national survey data. In addition to continuing his work at the Lurie Institute, Henan started working as a member of the National Core Indicators team at Human Services Research Institute, a Cambridge-based nonprofit organization in June of 2017.
Eliana Rosenthal
Research Assistant
Ellie Rosenthal '16 majored in Psychology and Near Eastern and Judaic Studies and was selected to Phi Beta Kappa. While at Brandeis, she worked as a Research Assistant for the Lurie Institute. Additionally, she continues to manage Sibs' Journey, an organization which aims to provide support and resources for siblings of individuals with disabilities. Ellie's main interests are Autism Spectrum Disorders and their intersections with mental illnesses and family dynamics.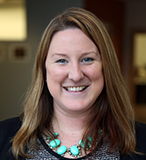 Lauren Smith
Research Associate
Lauren Smith is a Research Associate with the Lurie Institute for Disability Policy. She received her MPH from the University of Massachusetts, Amherst. She has extensive experience implementing public health policy research studies using a variety of research methods. The extent of her experience includes every aspect of the process from grant writing and submission all the way to dissemination. She is currently coordinating two NIH R01 studies about pregnancy and disability; one focuses on women with physical disabilities and the other on women with intellectual and developmental disabilities. Her research interests include health disparities and dissemination. Prior to joining The Lurie Institute, Lauren worked at UMass Medical School in the Center for Health Policy Research, Disability, Health and Employment Policy Unit.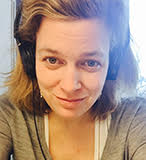 Anne Valentine
Research Associate
Anne Valentine
, MPH, is currently a fourth year doctoral candidate.  Her research interests include mental health and substance use services research; healthcare disparities; social and behavioral determinants of health status; behavioral economics and obesity. Prior to matriculating at Brandeis, she was the project manager for the NIMH Center for Advanced Mental Health Disparities at the Center for Multicultural Mental Health Research.