Upcoming Events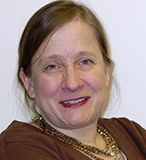 Registration is free and required for participation
MAXIMIZING MOTHERHOOD WITH TECHNOLOGY:
Personal and Professional Perspectives on Using Technology to Support Parenting
A Webinar in Recognition of Mothers' Day
Wednesday May 8, 2019 at 12:00-1:00 pm EST
Facilitator: Linda Long-Bellil
Parents & prospective parents will learn about how technology can be used to support parenting with psychiatric and physical disabilities. The speakers will share their personal and professional experiences about the use of online apps and equipment that can be used "off the shelf" or which can be adapted to meet a family's needs.  Social Workers will learn directly from parents with disabilities about their needs and the technologies and equipment available to support their parenting.